SERIOUSFUN CHILDREN'S NETWORK
Honoring the legacy of his dear friend Paul, Jim and Cheryl are well-known and active donors of Paul Newman and Joanne Woodward's charity, SeriousFun Children's Network, which provides assistance to seriously ill children and their families.
Supporting cancer survivors was part of PureOlogy's brand DNA from the very beginning. The concept for PureOlogy was initially developed when the Markham's dear friend Kerry was first diagnosed with cancer and couldn't find a shampoo without ingredients forbidden by her doctors. Markham responded by developing sulfate-free, 100% vegan products based on natural ingredients. For nearly two decades, the Markhams have and continue to proactively support City of Hope's mission to make a difference in the lives of people with cancer, diabetes and other serious illnesses. In 2009, the Markhams were recognized by City of Hope with the Spirit of Life Award – the organization's highest honor – for raising over 1.3 million dollars for the organization.
The launch of PureOlogy in 2001 provided the Markham's the opportunity to honor their dear friend Kerry by partnering with the National Ovarian Cancer Coalition to raise awareness, prevent, and treat ovarian cancer while improving the quality of life of survivors. The partnership between N.O.C.C. and PureOlogy has been strong since its conception and continues following L'Oreal's acquisition of the brand.
Following the devastation of Hurricane Karina and at the urging of his good friend, the late Vidal Sassoon, the Markhams traveled to New Orleans, Louisiana to fund and build homes with Habitat for Humanity. They have continued their efforts providing relief to victims of the equally devastating 2017 hurricane season.
During a trip to Africa, Markham discovered the superfruit, Baobab, which is the primary strengthening and healing ingredient powering ColorProof's luxury collection, Baobab Heal & Repair®.
Harvested by African women's coops in remote rural areas, the Baobab business is having a significant social impact on their financial independence. With money in their pockets for the first time ever, these empowered women can provide food and health care for their families.
Approximately 300 million tons of plastic are produced every year, eight million of which enter the world's oceans as waste, resulting in the extinction of marine life and the disturbance of entire ecosystems. With ColorProof, Markham chooses to be part of the solution, sourcing a portion of the packaging from up-cycling plastics at risk of entering our oceans.
ColorProof continues to look for ways to reduce its footprint and recently launched SuperSheer Clean Shampoo & Condition which is packaged in 100% recycled plastic bottles.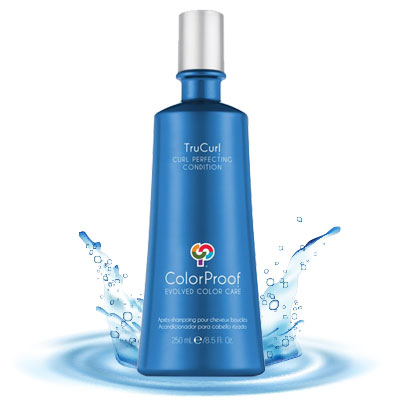 Markham strongly believes that animals should not be harmed in the name of beauty. He developed ABBA Pure & Natural, PureOlogy and ColorProof to be 100% vegan, never tested on animals and proudly accepted and recommended by People for the Ethical Treatment of Animals (PETA) for being cruelty-free.